from an e-mail from Gemstone Foundation
Today, December 15, 2010, KCBS Channel 2 in Los Angeles plans to air a report on our results at Ann Street Elementary School.  We have been informed that the segment will show during the 11 o'clock news tonight.  Please tune in if you can, and send us feedback-- We'll also post a link once the piece is posted to the CBS website, so those of you not in the viewing area can see it.
smf: This is the third warning on this imminent broadcast in 4LAKidsNews - hopefully three's the charm!
This project is near and dear to me – I suffer from Convergence Insufficiency and have since I was very young.  As an aged poster child I feel this work – and the new internet-driven treatment – is great news. I am a happy and not exactly uncritical supporter of Gemstone's Foundations' efforts!
Pilot Subjects at Ann Street
And the Research Continues...
You will recall that we found improvements in oral reading fluency following visual skills training at Ann Street Elementary School, via an internet orthoptics program.  The comparison group to show progress in that study - as in all of our previous work - was students with visual skill problems who did not receive the intervention. 
At Ann Street we found, as elsewhere, that the difference in fluency gains was significantly larger for trained vs untrained students.

During the current school year, 2010-2011, we are conducting a more rigorous study at 3 additional elementary schools in Los Angeles:  Gardner Street, Tom Bradley, and Plummer.  This study, which is supported by NIH grant EY017414, has random assignment of students to a comparison treatment group (the students will get math training at the same time and in the same classroom as the vision training group), and also includes a no-treatment control group.  Although the design is much more rigorous scientifically than the pilot project was, the experimental question remains the same:  Does visual skills training improve reading outcomes?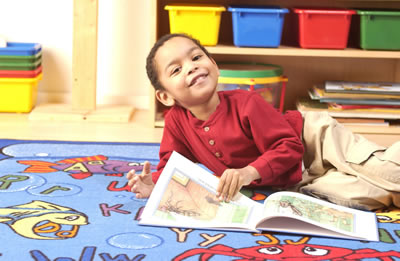 If all goes well, we should have the results of that study next summer.  We'll keep you posted!

New Clips to Explain "Eyes in Conflict"
In our continuing effort to inform the public that visual skill level can affect various aspects of behavior, we've collaborated with others to create 2 new pieces for you.
This one is very short, and simply calls parents' attention to what we are now calling "Eyes in Conflict," and how it can interfere with reading..
And this one is quite entertaining -- It's a video of our frog mascot, Ribbert Popeyes, trying to coordinate his eyes so he can catch flies better.  Enjoy!
And Finally...
Here is a video we produced last year describing our work.  It's nearly 10 minutes long, so you might want to try the 3-minute version first.